Published Saturday, February 18, 2006

Jeff's Bands Page

- Dave Alford Tribute Page

- Helberlyn MkII Pictures and Songs

- Stolen Goods songs

- High Tide songs

See below for late-breaking news!!!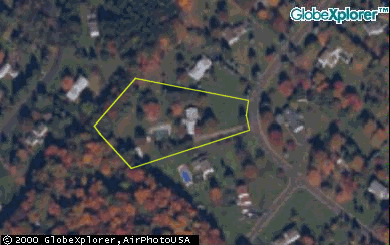 <% '**************************************************************************************** '** Copyright Notice '** '** Web Wiz Guide Session Hit Counter '** '** Copyright 2001-2002 Bruce Corkhill All Rights Reserved. '** '** This program is free software; you can modify (at your own risk) any part of it '** under the terms of the License that accompanies this software and use it both '** privately and commercially. '** '** All copyright notices must remain in tacked in the scripts and the '** outputted HTML. '** '** You may use parts of this program in your own private work, but you may NOT '** redistribute, repackage, or sell the whole or any part of this program even '** if it is modified or reverse engineered in whole or in part without express '** permission from the author. '** '** You may not pass the whole or any part of this application off as your own work. '** '** All links to Web Wiz Guide and powered by logo's must remain unchanged and in place '** and must remain visible when the pages are viewed unless permission is first granted '** by the copyright holder. '** '** This program is distributed in the hope that it will be useful, '** but WITHOUT ANY WARRANTY; without even the implied warranty of '** MERCHANTABILITY, FITNESS FOR A PARTICULAR PURPOSE OR ANY OTHER '** WARRANTIES WHETHER EXPRESSED OR IMPLIED. '** '** You should have received a copy of the License along with this program; '** if not, write to:- Web Wiz Guide, PO Box 4982, Bournemouth, BH8 8XP, United Kingdom. '** '** '** No official support is available for this program but you may post support questions at: - '** http://www.webwizguide.info/forum '** '** Support questions are NOT answered by e-mail ever! '** '** For correspondence or non support questions contact: - '** info@webwizguide.com '** '** or at: - '** '** Web Wiz Guide, PO Box 4982, Bournemouth, BH8 8XP, United Kingdom '** '**************************************************************************************** %> <% 'Dimension variables Dim fsoObject 'File System Object Dim tsObject 'Text Stream Object Dim filObject 'File Object Dim lngVisitorNumber 'Holds the visitor number Dim intWriteDigitLoopCount 'Loop counter to display the graphical hit count 'Create a File System Object variable Set fsoObject = Server.CreateObject("Scripting.FileSystemObject") 'Initialise a File Object with the path and name of text file to open Set filObject = fsoObject.GetFile(Server.MapPath("counter/hit_count.txt")) 'Open the visitor counter text file Set tsObject = filObject.OpenAsTextStream 'Read in the visitor number from the visitor counter file lngVisitorNumber = CLng(tsObject.ReadAll) 'If the session variable is null or does not exsist then increment the counter number If isEmpty(Session("blnCounterSet")) = True Then 'Increment the visitor counter number by 1 lngVisitorNumber = lngVisitorNumber + 1 'Set the session variable to true Session("blnCounterSet") = True End if 'Create a new visitor counter text file over writing the previous one Set tsObject = fsoObject.CreateTextFile(Server.MapPath("counter/hit_count.txt")) 'Write the new visitor number to the text file tsObject.Write CStr(lngVisitorNumber) 'Reset server objects Set fsoObject = Nothing Set tsObject = Nothing Set filObject = Nothing 'HTML output to display the visitor number '----Response.Write("Visitor Number
") 'Display the hit count as text (uncomment next line) 'Response.Write(lngVisitorNumber) 'Loop to display graphical digits lngVisitorNumber = right("0000" & lngVisitorNumber, 5) For intWriteDigitLoopCount = 1 to Len(lngVisitorNumber) 'Display the graphical hit count Response.Write("
") Next %>


<! This inserts an "iframe" that points to a file This file can be updated without having to "re-publish" the whole web site. A "Hidden" link to the file when published makes sure it is updated... Actual file is in "files/News.htm" >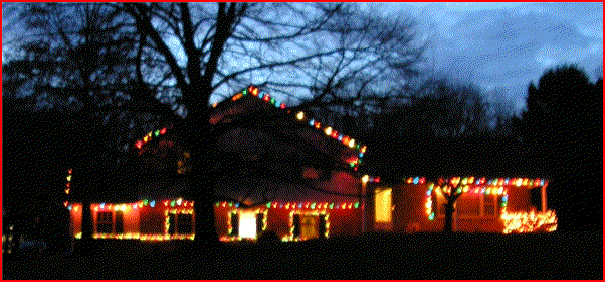 Above:

Multi-color C9 Christmas lights--the only way to go!! White lights SUCK!!!

Left:

Our little 2-acre slice of heaven on earth...